soft n' fat
Regular price
Sale price
$29.00 USD
Unit price
per
Sale
Sold out
Our clarifying tonic is formulated to hydrate and gently soothe an inflamed complexion.
With just a few spritzes, calm and cool your skin while nourishing it with the benefits of whole plant medicinal herbs and high quality hydrosols.
Facial tonics are a great way to hydrate and prepare your skin to accept moisturizer in your daily skincare routine.
Our hibiscus rose tonic is gentle and great for sensitive skin prone to acne, inflammation, and rosacea. Spritz on a sunburn and follow with tallow balm for instant relief.
 The many uses of toner..
Skin care routine-
Use after cleansing. Spritz all over face and pat into skin. Let soak in till skin is damp, then follow with moisturizer. For extra hydration spritz before and after moisturizing. 
After sun-

Spray over red sun kissed skin, then follow with tallow balm.
Masking- 

Spritz before and after applying clay mask.
Share
Ingredients

witch hazel, aloe vera juice(infused with rose and calendula and hibiscus), white rose hydrosol, rose hydrosol, tulsi basil hydrosol, birch bark extract, leucidal(radish root lactobacillus preservative)
Care information

Shelf life-


Feed your skin.

We believe that if its important to you to eat fresh, you should have your skincare fresh too.

For this reason we use little to no preservatives in our products.

Our facial tonics are infused with whole plants and use a very mild naturally derived preservative. It has a shelf life of 6 months.

To extend the life of your product:


Keep bottle in cool place out of direct sunlight. Keeping in fridge will extend life of product and also adds to the cooling effect.
View full details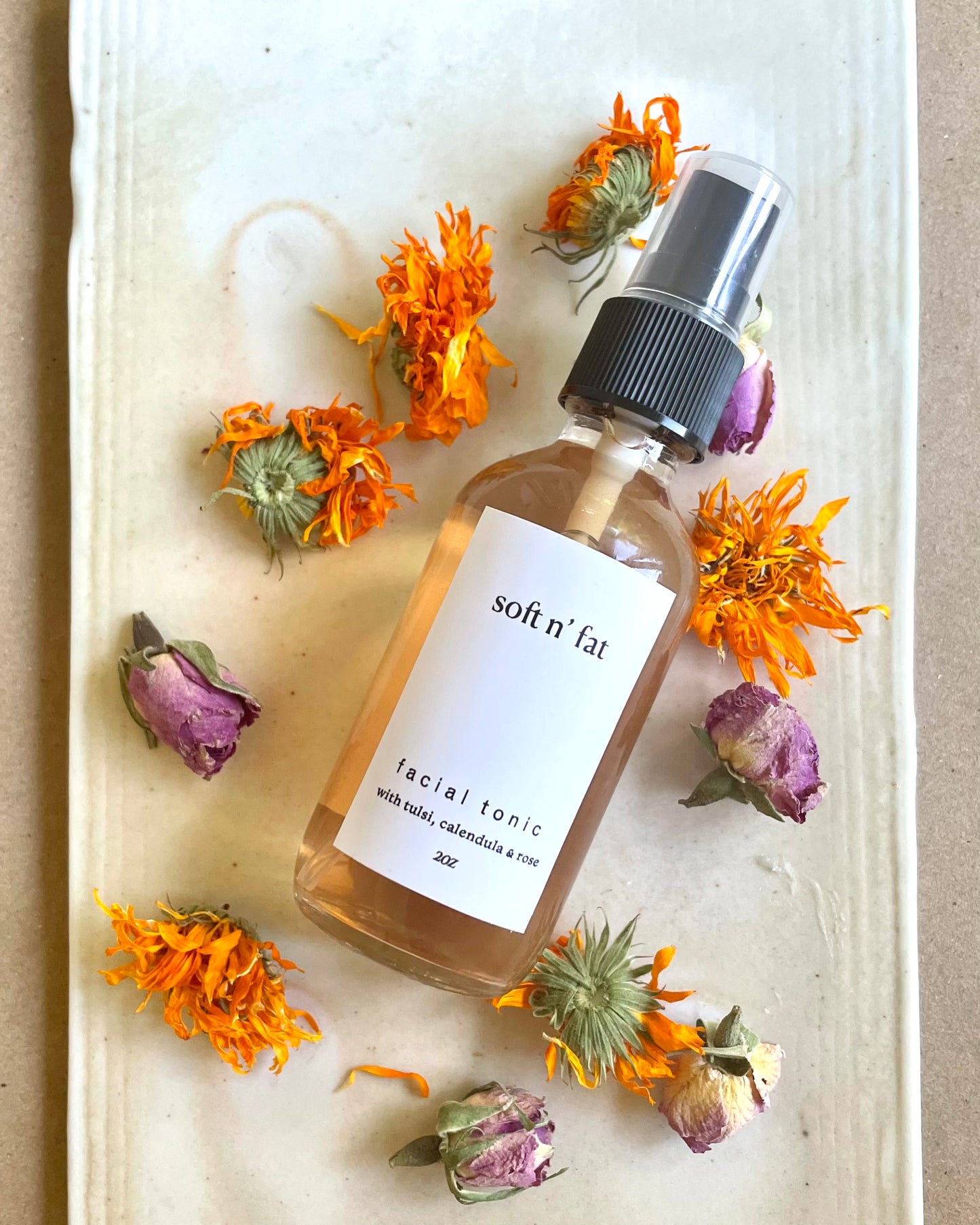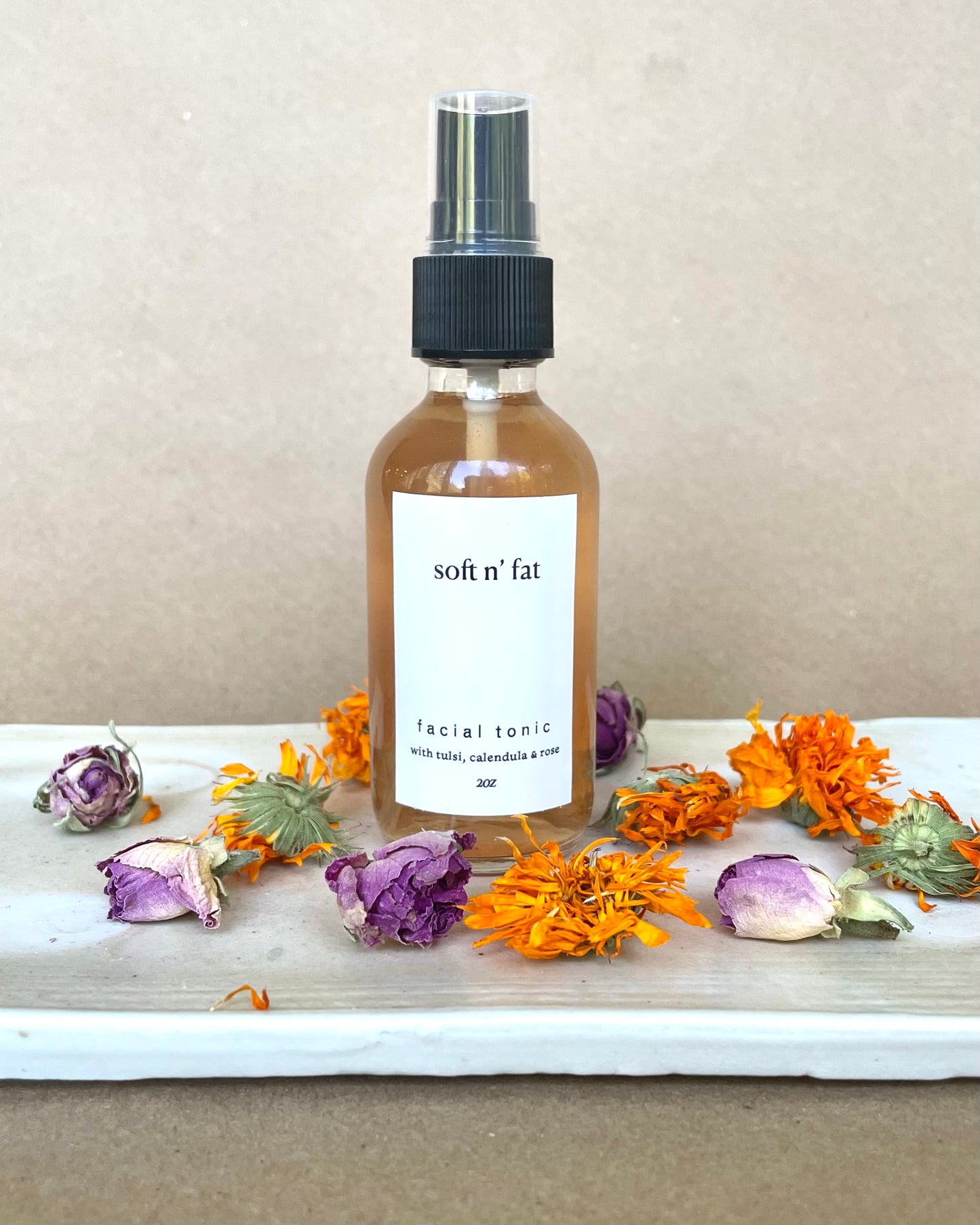 Glad to have found this
really refreshing toner that works so well for hydrating my sensitive skin, I use it before I apply the nourishing oil and it really helps my skin stay healthy through winter dryness and summer humidity
Cocktail for your skin
Oh my days, this floral and herbal blend is the FACE TONIC to end them all. Gentle, soothing, refreshing… my skin is drinking it in and glowing. I've been using it before I meditate or just need to settle my mind. Vibrational medicine for the skin and the soul.
Beautiful treat
Refreshing, hydrating and such a delicious treat. I've tried several of the tonics and they're all fabulous. There something so special about this one though…I think it's the classic beauty and experience of the scent of rose. Just get some, you won't regret it.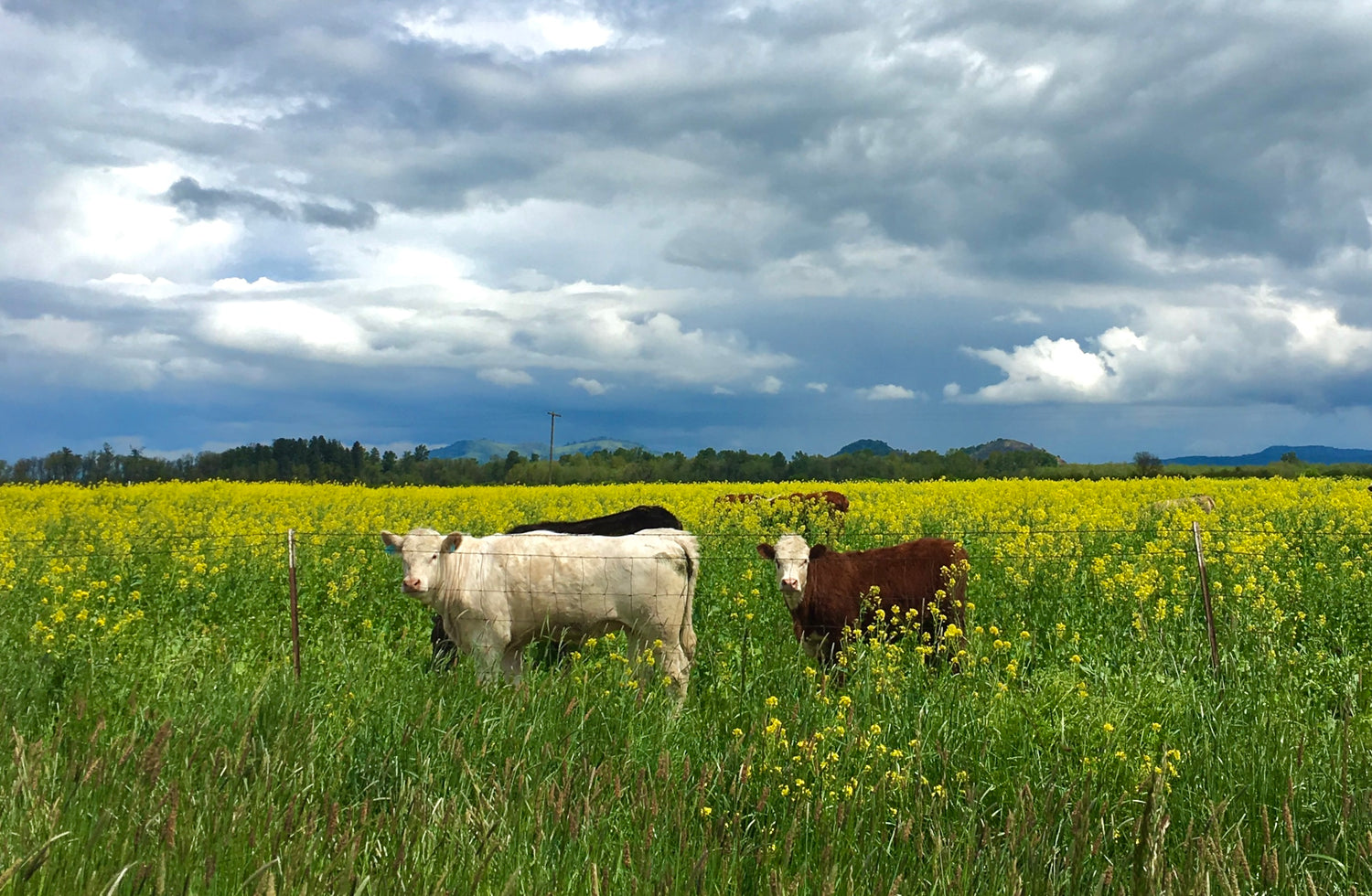 It's not just nourished skin we're after.
COMING SOON::
Explore the heart of the "why" behind our products at Soft n' Fat, meet the farmers and ranchers that we trust to provide our high quality ingredients, and hear how their methods are healing our soils.
explore blog