soft n' fat
Regular price
Sale price
$49.00 USD
Unit price
per
Sale
Sold out
Our helichrysum orange blossom tonic is invigorating and enchantingly aromatic.
A great choice for all skin types. It's mild astringency tones the skin and clears the complexion, while its humectant properties enhance hydration.
It's qualities are only enhanced by Helichrysum, a deeply healing and supportive bloom, making it a lovely choice for nourishing sensitive and aging skin.
 Skin care routine-
Use after cleansing. Spritz all over face and pat into skin. Let soak in till skin is damp, then follow with moisturizer. For extra hydration spritz before and after moisturizing. 
Masking- 
Spritz before and after applying clay mask.
Share
Product Care information

Shelf life-


Feed your skin.

We believe that if its important to you to eat fresh, you should have your skincare fresh too.

For this reason we use little to no preservatives in our products.

Our facial tonics are infused with whole plants and use a very mild naturally derived preservative. It has a shelf life of 6 months.

To extend the life of your product:


Keep bottle in cool place out of direct sunlight. Keeping in fridge will extend life of product and also adds to the cooling effect.
Ingredients

witch hazel, aloe juice (infused with chamomile, elderflower and helichrisum), neroli hydrosol, chamomile hydrosol, calendula hydrosol, birch bark extract, leucidal(radish root lactobacillus preservative)
View full details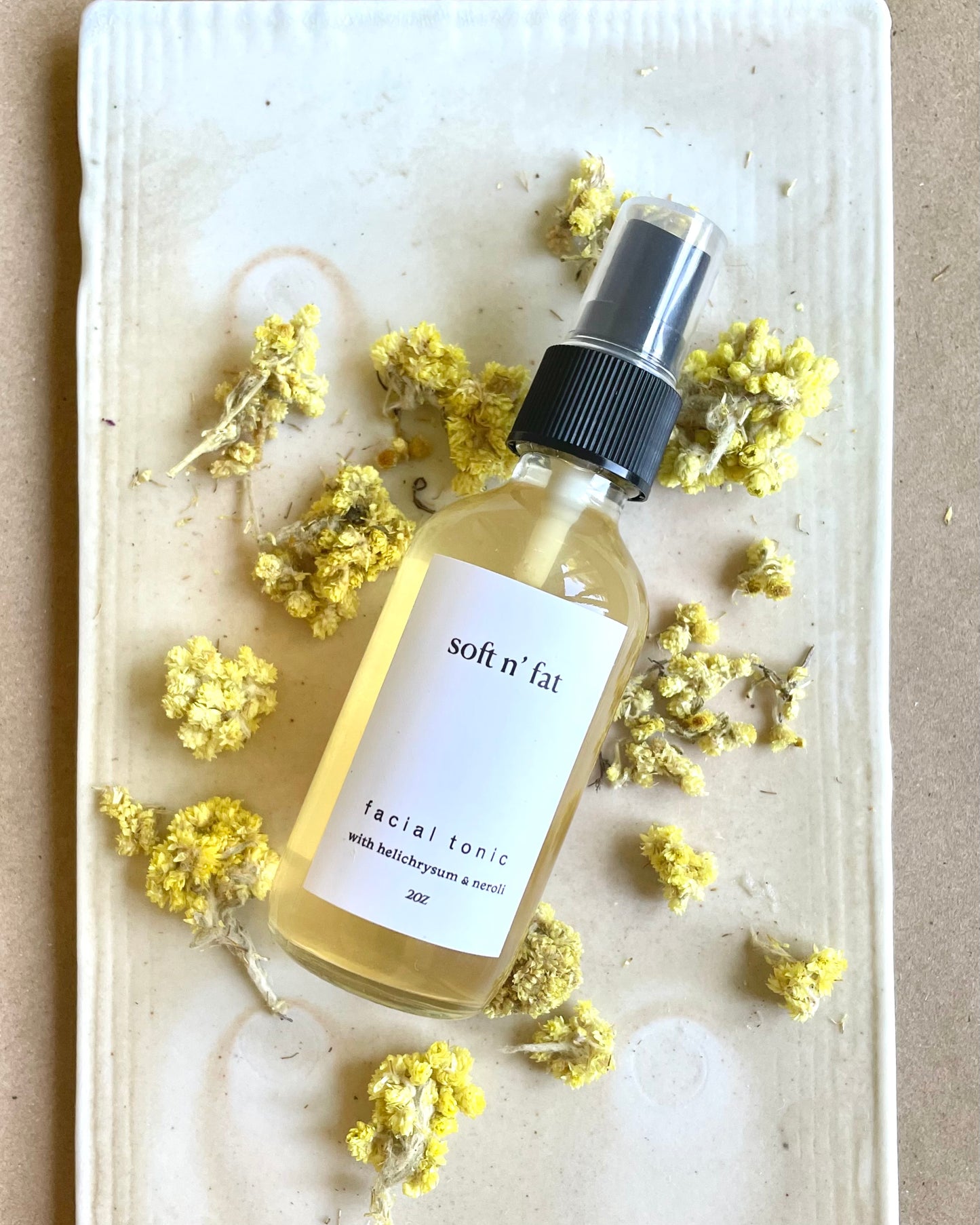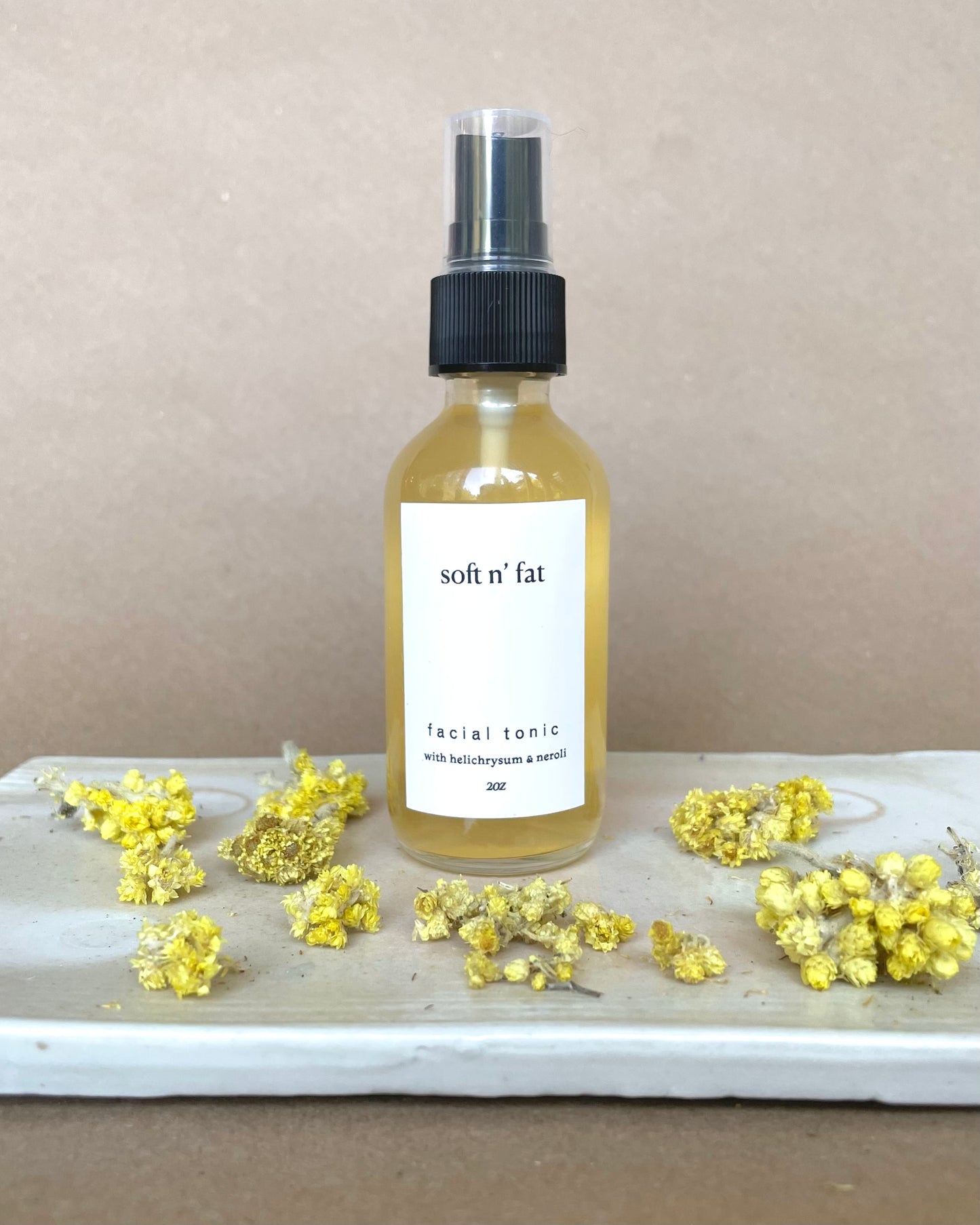 Coveted magic
This is one of those products that you fall in love with and use obsessively every day. Then, when you realize you are starting to get low, you COVET it. Like, when a friend sees you spritz your face and smells the dreamy heavenly smell of this toner and asks "oooh what's that?! can I try?" you resist the urge to yell NO GET YOUR OWN! because you want to keep every spritz for yourself! Then when it does finally run out you're waiting patiently for the restock because you miss it so much once it's gone!
It's not just nourished skin we're after.
COMING SOON::
Explore the heart of the "why" behind our products at Soft n' Fat, meet the farmers and ranchers that we trust to provide our high quality ingredients, and hear how their methods are healing our soils.
explore blog