soft n' fat
Regular price
Sale price
$39.00 USD
Unit price
per
Sale
Sold out
End your day deeply saturating and dissolving the excess oils and environmental grime from your pores. Our Midnight Rose evening oil cleanser is gently exfoliating and leaves the skin feeling supple and soft.
Gentle enough for all skin types.

2 ounces.
Skin care routine-
Massage a liberal amount of cleansing oil onto your face and décolletage . Let set, allowing oils a moment to saturate and dissolve.
Using a clean steamy washcloth, lay cloth on face, then pat and gently wipe off oil.
Follow with toner and moisturizer of choice to hydrate and protect your fresh and clean skin.

Shelf life-

Feed your skin.
We believe that if its important to you to eat fresh, you should have your skincare fresh too.
For this reason we use little to no preservatives in our products.
Midnight rose contains an organic rosemary derived antioxidant to keep it fresh. It has a shelf life one year.

To extend the life of your product:

Keep bottle in cool place out of direct sunlight. Keeping in fridge will extend life of product.
Share
Ingredients

Oregon Emu oil, jojoba oil, hazelnut oil, meadowfoam seed oil, rosehip seed oil, french rose clay, rosemary antioxidant
Care information

Feed your skin.

We believe that if you want your food fresh, you should have your skincare fresh too.

For this reason we use little to no preservatives in our products.




The cooler and the darker the place you keep your products, the longer they will last!
View full details
Fav Evening Ritual
This is by far my favorite fat-based cleanser. It's creamy and dreamy and my skin has been so so happy and nourished since I started using it.
Magic
This cleanser works amazing. Easily takes makeup off, even mascara. Leaves skin hydrated. Personally use mainly at night, but is gentle enough when used twice a day. No irritation. Wonderful product.
In LOVE
This has been a game changer for my night time skin care. Easily cleans any make up off, while also leaving my face feeling so soft. Using the tonic, and serum afterwards is *chefs kiss*.
LOVE it and miss it already
I bought this cleanser and was SO excited when it came in the mail (best packaging ever)
When I tried it, I was immediately in love and used this product each night before bed. It made my face sooo smooth and nourished.
Then, funny story, after just 1 week of having it, I went on a trip and accidentally left the cap slightly unscrewed in my bag. Well, needless to say, the whole bottle of liquid magic spilled in my bag and I was devastated.
I love this product so much that I admittedly spent the next few weeks carefully trying to salvage every drop I could out of my toiletries bag because that's how much I liked this cleanser. :) I'm definitely going to get another bottle next time I restock!
Earthy & Brilliant
I love the scent and texture of this particular evening cleanser, and especially like that I wipe clean with a hot towel vs. rinsing. This product along with the evening tallow are my 2 very favorite soft n' fat face products!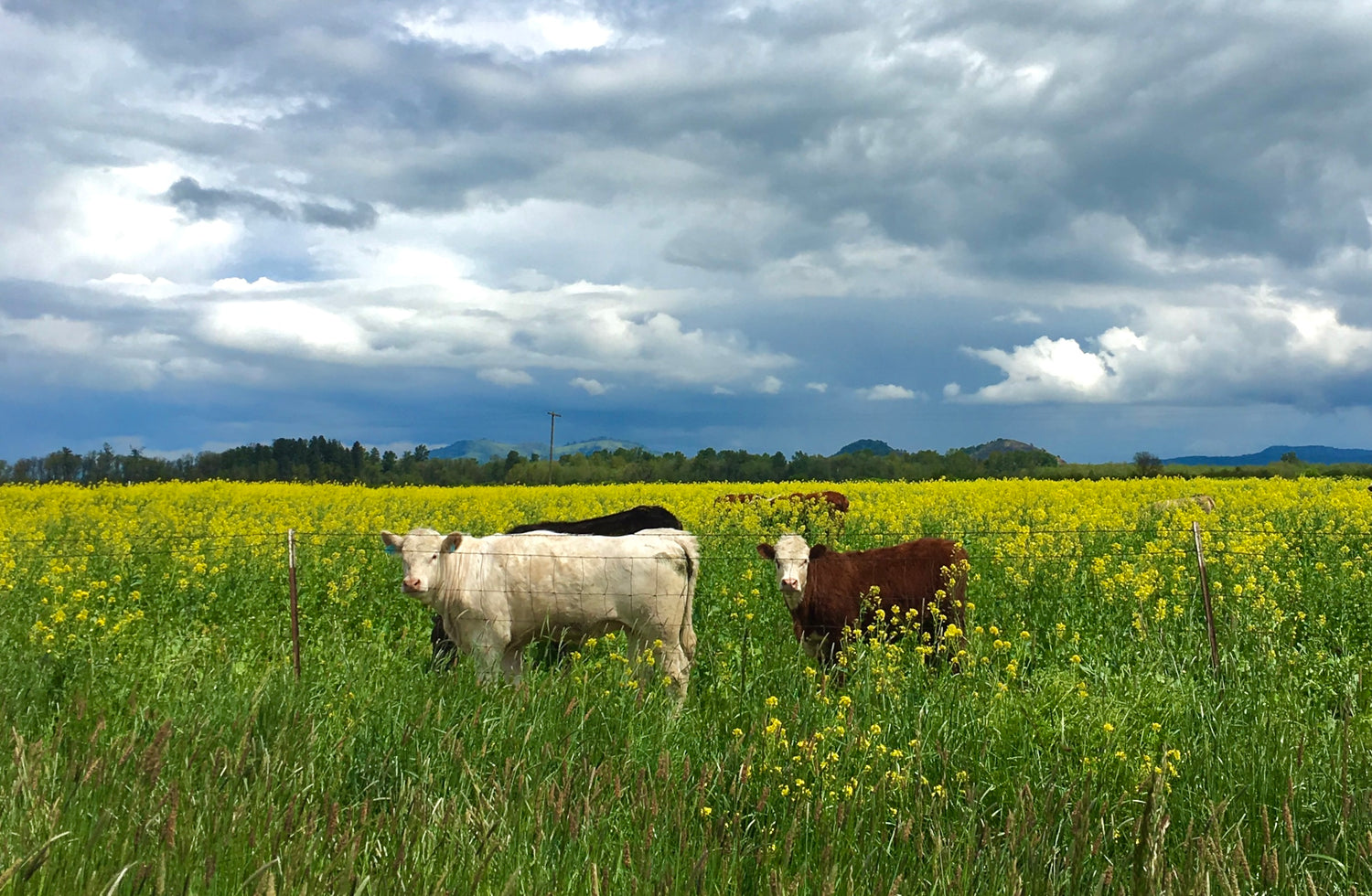 It's not just nourished skin we're after.
COMING SOON::
Explore the heart of the "why" behind our products at Soft n' Fat, meet the farmers and ranchers that we trust to provide our high quality ingredients, and hear how their methods are healing our soils.
explore blog